Radio pentru santier
Acum chiar si cei care lucreaza pe santier sau in conditii vitrege pot asculta radio sau chiar muzica de pe mp3 player. Numele monstrului albastru este cam lung dar spune cam tot ce face: Industrial AM and FM Radio and iPod Player.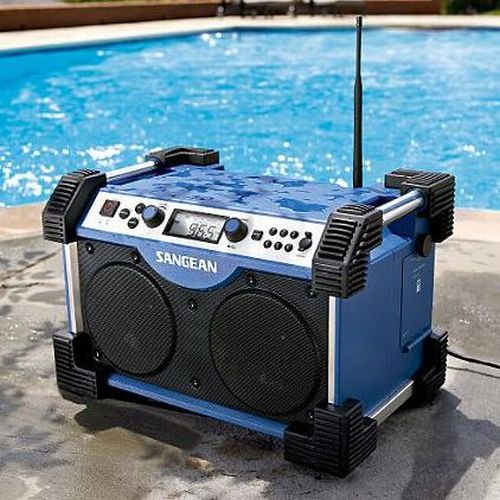 Este construit pentru a functiona pe ploaie, ninsoare, grindina si chiar rezista la cazaturi de la 1,5 metri. Are un compartiment special pentru conectarea iPod-ului unde mp3 player-ul vostru este protejat de factorii externi.